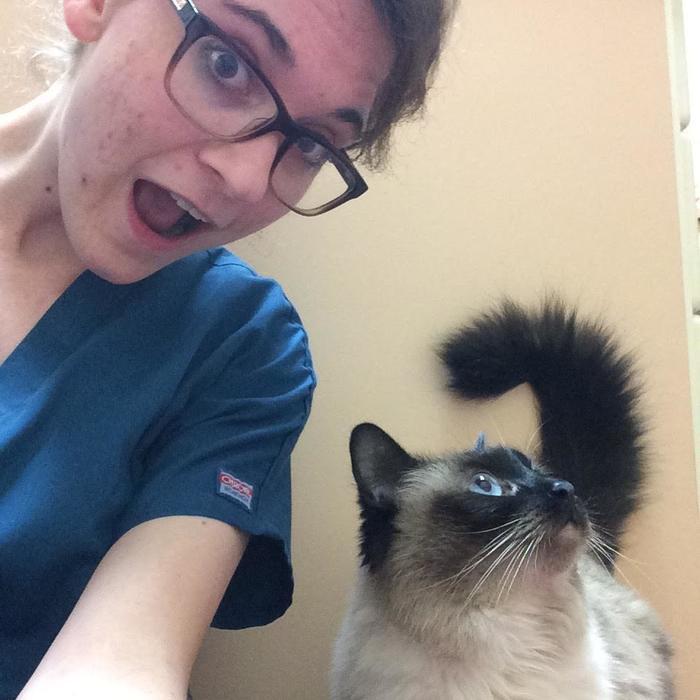 Samie
Client Services Coordinator
Samie or "master of all things" as she is called here, does, in fact, do all the things. If you think she looks familiar, maybe you've seen her around the stages of the Portland area theatre. She is an actor, set designer, painter and a musician. She also spends her days working as a painter's assistant, composing music, and being the obsessive mom of our clinic cat.You may ask "what is she not the master of"? Basic math! She has been with us since 2014, and is a Kansas transplant.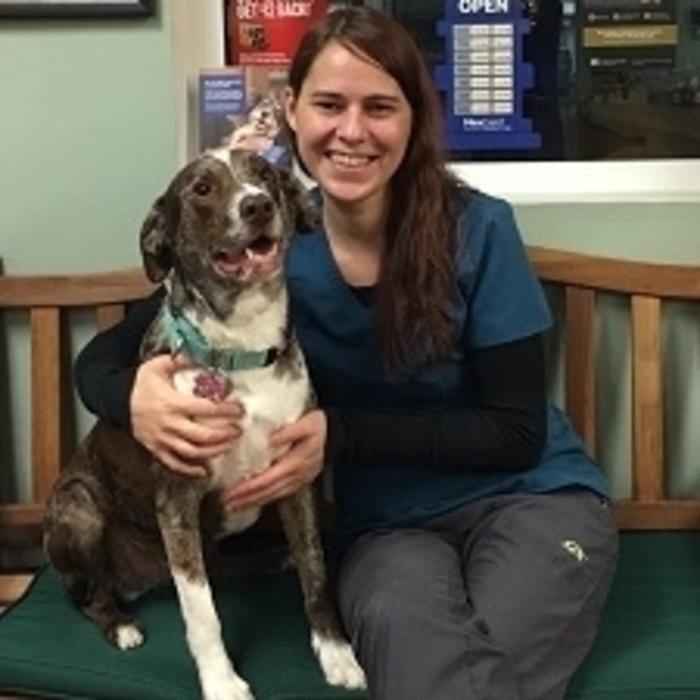 Jackie
Client Services Coordinator
Jackie has been at Goose Hollow Vet since September 2016, and came to us with over 10 years of veterinary reception experience. She has a Bachelors Degree in Zoology, but also studied marine biology and aquarium science. She has a great passion for animal health and medicine, and loves being in a profession where she gets to help pets and their humans. Her pet family consists of a Catahoula Leopard dog mix named Johan "the good dog", and two geriatric cats named Luke and Jedi. Luke is special because he was born with of out one of his paws (but everyone knows it was his battle with Darth Vader that too the limb).